Imprint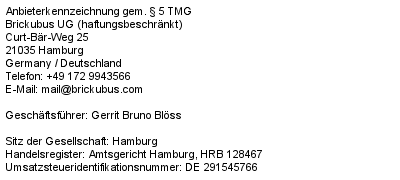 Disclaimer & Terms of Use
Texts created by use of Reference-Letter.com are to be used at your own discretion. Appropriate individualisation of each reference letter or letter of recommendation is strongly recommended. Reference-Letter.com or its operator are not responsible for, nor do we support or condone any kind of misrepresentation, misuse, forgery of documents or any other illegitimate conduct. Texts created by use of Reference-Letter.com can be used solely for the non-commercial, legitimate use as reference letters or letters of recommendation; they may not be used for commercial purposes such as being re-sold to third-parties.
Liability for Content
We make every effort to keep the information on our Web site current, but accept no liability whatsoever for the content provided. Pursuant to §7 par. 1 of TMG (German Tele-Media Act), the law limits our responsibility as a service provider to our own content on these Web pages.
According to §§8 to 10 of TMG, we are not obligated to monitor third party information provided or stored on our Web site. However, we shall promptly remove any content upon becoming aware that it violates the law. Our liability in such an instance shall commence at the time we become aware of the respective violation.
Liability for Links
Our site contains links to third-party Web sites. We have no influence whatsoever on the information on these Web sites and accept no guaranty for its correctness. The content of such third-party sites is the responsibility of the respective owners/providers. At the time third-party Web sites were linked to ours, we found NO GROUNDS WHATSOEVER of any likely contravention of the law. We shall promptly delete a link upon becoming aware that it violates the law.
Copyrights
The content and works provided on these Web pages are governed by the copyright laws of Germany. Duplication, processing, distribution, or any form of commercialization of such material beyond the scope of the copyright law shall require the prior written consent of its respective author or creator.
Photographs and Illustrations
Unless otherwise stated, and with the exception of book covers, the copyright of photographs and images used on this website lies with the owner of this website. All trademarks are the property of their respective owners.
Used Photographs and Illustrations
Data Protection
Please be aware that there are inherent security risks in transmitting data, such as e-mails, via the Internet, because it is impossible to safeguard completely against unauthorized access by third parties. Nevertheless, we shall safeguard your data, subject to this limitation. In particular, personal information will be transmitted via the Internet only if it does not infringe upon third-party rights, unless the respective party has given its prior consent in view of such security risks. Accordingly, as the Web site provider, we shall not be held liable for any damages incurred as a consequence of such security risks or for any related acts of omission on our part.
We oppose the use of any available contact information by a third party for sending unsolicited advertisements. As the Web site provider, we reserve the express right to take legal action against unsolicited mailing or e-mailing of spam and other similar advertising materials.
Any registered or unregistered trademarks referred to are only referred to for information purposes and are the property of the respective owner.
(The disclaimer is based on a template provided by S&K Rechtsanwälte.)
Google Analytics
This website uses Google Analytics, a web analytics service provided by Google, Inc. ("Google"). Google Analytics uses "cookies", which are text files placed on your computer, to help the website analyze how users use the site. The information generated by the cookie about your use of the website will be transmitted to and stored by Google on servers in the United States.
In case IP anonymisation is activated on this website, your IP address will be truncated within the area of Member States of the European Union or other parties to the Agreement on the European Economic Area. Only in exceptional cases the whole IP address will be first transfered to a Google server in the USA and truncated there.
Google will use this information on behalf of the operator of this website for the purpose of evaluating your use of the website, compiling reports on website activity for website operators and providing them other services relating to website activity and internet usage.
The IP address, that your Browser conveys within the scope of Google Analytics, will not be associated with any other data held by Google. You may refuse the use of cookies by selecting the appropriate settings on your browser, however please note that if you do this you may not be able to use the full functionality of this website. You can also opt-out from being tracked by Google Analytics with effect for the future by downloading and installing Google Analytics Opt-out Browser Addon for your current web browser: http://tools.google.com/dlpage/gaoptout.
Social plugins
Our website uses social plugins ("plugins") provided by the social network facebook.com, operated by Facebook Inc., 1601 S. California Avenue, Palo Alto, CA 94304, USA ("Facebook"), and by plus.google.com ("Google+"), operated by Google Inc., 1600 Amphitheatre Parkway, Mountain View, CA 94043, United States ("Google"). The plugins are identifiable by
a Facebook logo (white letter f on blue background or a thumb up icon) or the notice "Facebook Social Plugin". For a full list of all social Plugins please see http://developers.facebook.com/plugins.
a "+1" button as used by Google+.
When you visit a page of our website that contains a social plugin, your browser establishes a direct connection to servers of the respective third-party. The third-parties (i.e. Facebook, Google) directly transfer the plugin content to your browser, enabling them to receive information about you. We have no influence on the data gathered by the plugin and inform you according to our state of knowledge.
The embedded plugins provide those third-parties with the information that you have accessed our website. If you are logged into your accounts (e.g. at Facebook or Google+), your visit can be assigned to those accounts. If you interact with the plugins, for example by clicking "Like", "+1", or entering a comment, the corresponding information is transmitted directly to those third-parties. Even if you are not logged into your accounts, there is a possibility that the plugin transmits data about you to those third-parties.
For information on the purpose and scope of data collection and procession by third-parties, as well as your rights in this respect and settings options for protecting your privacy please read the third-parties' privacy policies: http://www.facebook.com/policy.php and http://www.google.com/intl/de/+/policy/+1button.html.
If you do not want those third-parties to collect data concerning your visit to this website, please log out of your accounts with them before entering our website (if you are a member) and block the plugins by using add-ons for your browser.
(Social plugins disclaimer based on a template by rechtsanwalt-schwenke.de.)